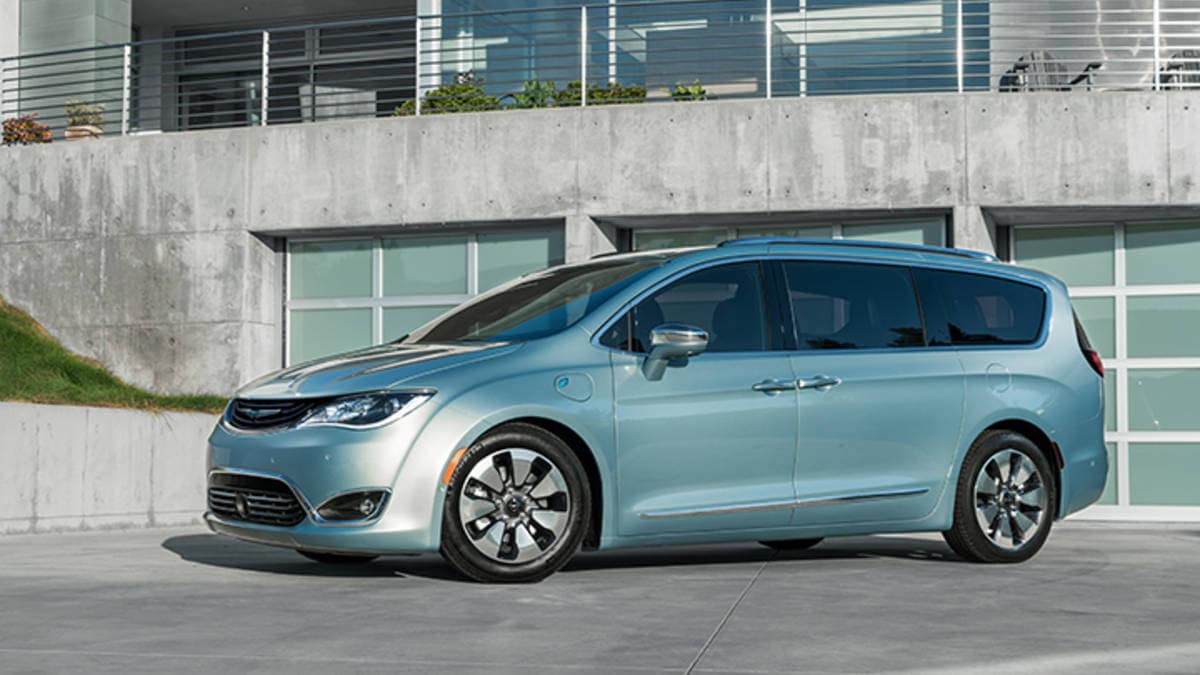 The new
Chrysler Pacifica
Hybrid is officially the most fuel-efficient minivan of all time, topping the rest of the field by an incredibly large margin. It achieved an amazing 84 MPG equivalent rating in electric-only mode, setting a benchmark for hybrid minivans set to compete with the Pacifica. So, in addition to being the safest minivan of all time, the Hybrid model has set itself apart by earning distinction as the most economical as well. 
Fuel-efficiency numbers for the
Pacifica
Hybrid exceeded Chrysler's goals when tested by the U.S. Environmental Protection Agency. The 84 MPGe in electric mode alone (equivalent to 84 MPG from a combustion engine) are the highest figures ever recorded for a minivan. The original expectations were 80 MPGe. Tim Kuniskis, head of Passenger Car Brands at Fiat-Chrysler Automobiles, said in a news release that the Pacifica Hybrid surpassed all their expectations, making it one of their best performers. 
MPGe is simply a way of measuring the distance a vehicle can travel using a certain amount of fuel, equal to the energy content given out by a single gallon of gasoline. The Pacifica Hybrid's result is great for a hybrid vehicle and amazing for a hybrid vehicle. 
Pacifica Hybrid Driving Range, Electric Range
The 2017 Chrysler Pacifica Hybrid excelled on two other fronts. Its total driving range of 566 miles is up by 36 from the previous vehicle's 530, and the electric-only range is up by 3 miles as well, from 30 to 33. The EPA also gave it a rating of 10 in its Green Vehicle Guide. It's the first time a minivan achieved a rating of 10 in this category, a milestone not just for the Pacifica, but for Chrysler and the minivan too. 
Spartanburg Chrysler Dodge Jeep
 for some of the best deals out there.