Jeep and Mopar Partnership Reveal New Concept Vehicles for 51st Annual Moab Easter Jeep Safari
The yearly Easter Jeep Safari hosted in Moab, UT, celebrated 51 years of serious off-roading opportunities and brought out some of the latest ideas for future Jeep SUVs. The week-long event was visited by thousands of ardent off-road enthusiasts who were itching to see what's hot and what's next. Where better than the legendary off-road territory of Moab to bring together the top talent of Jeep and Mopar and introduce Jeep concept cars?
In keeping with the top-tier reputation enjoyed by Jeep, these concept cars are the result of passion and dedication with prototype vehicles achieving the heights of engineering advancements. The concept vehicles offered at the Easter Jeep Safari showed off-road fans how Jeep Performance Parts can enhance the rugged capabilities of Jeep's SUVs. 
This year's Easter Jeep Safari concept vehicles line-up included:
Jeep Grand One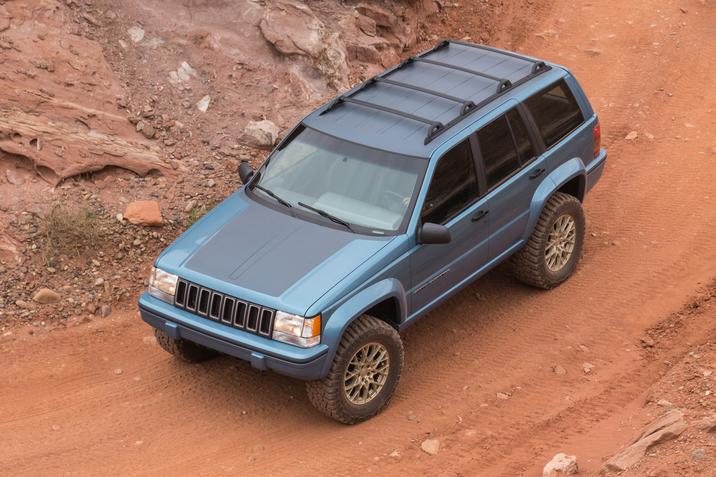 The Jeep Grand One pays tribute to 25 years of the Grand Cherokee with a refreshed take on the iconic 1993 ZJ Grand Cherokee. The concept's body styling shows off customized 18-inch lace-style wheels and high-clearance fender flares. The cabin keeps close to the original version by featuring materials and styling details reminiscent of the 1990s, such as an original Nintendo Game Boy and a "Baywatch" sticker.
Jeep Safari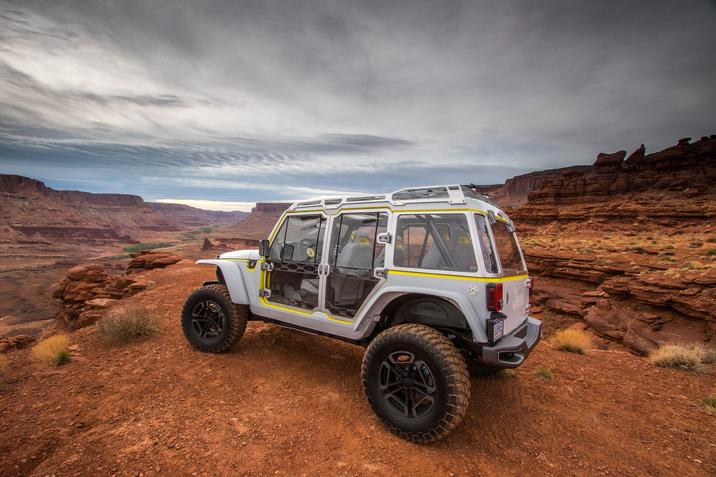 The Jeep Safari, based on the Wrangler design, keeps the focus on family. Rear-seated passengers are provided with the perfect view of the outdoors without having to sacrifice windows or doors. This concept car's design displays a transparent hard-top roof and raked windshield. The tailored interior features a high-tech atmosphere such as the instrument panel-mounted iPad.
Jeep Quicksand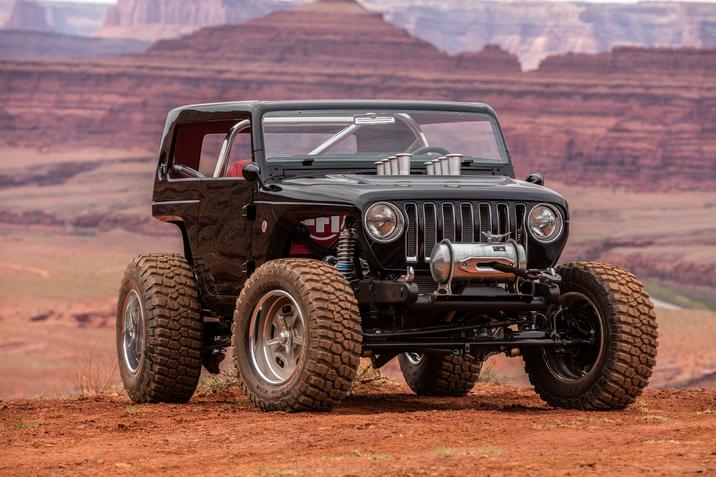 The Jeep Quicksand is built for those whose sense of fun and adventure includes a penchant for the "over the top." This concept vehicle stays true to its roots: loud and fast. A Mopar engine powers the Quicksand, which has the look of an old-school chop-top Wrangler hot rod. This highly modified Wrangler wouldn't look out of place parked outside a diner in the '60s. The interior maintains a minimalist look while the exterior design is Wrangler-based with an extended wheelbase and trimmed front and back body work.
One of these Jeep SUVs might someday be for sale at Spartanburg Chrysler Dodge Jeep where you'll find many of the best SUVs for sale in Spartanburg, SC. If you're looking to buy a Jeep in South Carolina, visit Spartanburg Chrysler Dodge Jeep.