Dodge to Unveil Dodge Challenger SRT Demon that's More Powerful than the Hellcat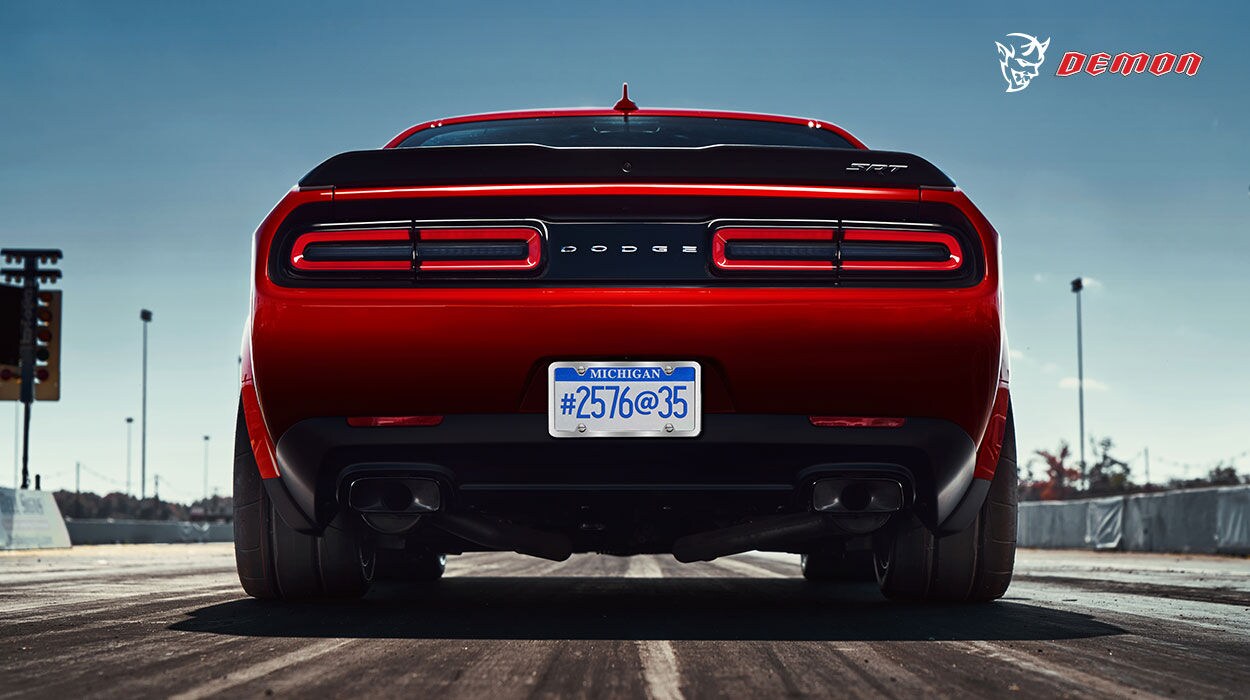 Two years ago Dodge launched the Dodge Challenger SRT® Hellcat and the Charger SRT® Hellcat, taking the world of muscle cars, and indeed sports cars, by surprise. Suddenly, other "powerful" performance cars looked weak and pale in comparison to the 707 horsepower Hellcat beasts. If you thought the Hellcat was the pinnacle, think again. Dodge just resurrected the Demon name and guess what? A more powerful, hardcore, new Dodge Challenger is set to wear it.
The Demon is Not for Everyone
Tim Kuniskis, head of Passenger Car Brands for Dodge, SRT® and Chrysler Fiat, gave everyone a good idea of what the Demon is all about. Most cars try to fill multiple roles, they compromise too much, which is why they're often average in everything at best, but not actually best at anything. This is where the Dodge Challenger SRT® Demon comes in. Designed to appeal to a special subculture that understands what tenths and even hundredths of a second can mean, it'll be the most hardcore Dodge ever made.
An Online Debut
Rather than keeping you entirely in the dark until the official unveil, Dodge is meting out a series of short videos - or trailers - of what's to come in the upcoming months. If you're anything like us, you've probably already watched them a dozen or so times. The first clip, titled "Cage," compares the Demon to a metallic cat-like figure, suggesting more power and more importantly, less weight. You'll have to wait for the New York International Auto Show for the official debut, so feel free to keep yourself entertained with the short video clips in the meantime.
Make sure to visit Spartanburg Chrysler Dodge Ram and view our entire inventory of SRT Hellcat Challengers and Chargers in stock. Give us a call or send us an email for further details. Our in-house Finance Department can help you secure a low-APR auto loan that will keep your monthly payments low. Once you leave our lot, we'll be your go-to destination for service, tires, maintenance, accessories and parts. Visit us today!