TIRE SHOP
Learn more about our tire center, and see how you can save on tire service today.
Benefits of a Tire Service
Maintaining your car's tires is essential for many reasons, ranging from safety to performance and fuel economy. Your car's tires need to stay at a certain pressure rating to work properly. Tires that are underinflated or overinflated can be dangerous and interfere with the car's performance, steering, and handling. Tires that are underinflated can also make your car work harder, which consequently uses more gasoline and lowers the car's fuel economy. A mechanic can also make sure that your car's tires are properly aligned and are not wearing unevenly when you take your vehicle in for tire service.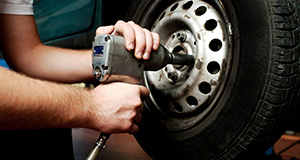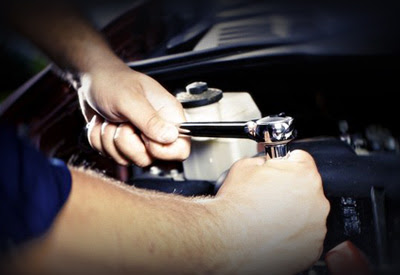 Customer Reviews

Spartanburg Chrysler Dodge Jeep Inc
8200 Fairforest Rd, Spartanburg, SC 29303-1588
Serving
Spartanburg

,

Greenville

&

Boiling Springs

Regardless of the car you drive, your vehicle will need to have the tires evaluated and serviced periodically by a certified mechanic. Most cars need to have the tires checked about every 5,000 to 6,000 miles. The tire check schedule aligns with the oil change schedule for some vehicles, which makes it easy to set up an appointment for both at the same time. The ideal tire check schedule for your car can be found in the owner's manual, which has a precise recommended service schedule designed for your make and model. A mechanic will look at the tires, check the alignment, and recommend service if necessary.

Along with bringing your vehicle in for scheduled tire service, don't hesitate to contact our mechanics if the tires seem to be encountering problems. You can always check the tire pressure levels on your own using a tire pressure gauge. Additionally, you can look to see how much tread is left on your tires to see if they are running bald. However, a mechanic can perform a more comprehensive inspection of the tires to look for uneven wear or improper alignment. Problems with the tires will sometimes be accompanied by other symptoms, too if you notice that your car pulls to one side or the other when you're driving, if it shakes when you step on the brakes, or if the vehicle takes longer to stop than usual or doesn't handle as sharply as it usually does, the car may have an underlying issue with the tires that needs to be addressed. Our skilled mechanics can take a look at the car's tires and make any repairs if necessary.
Spartanburg Tire Service
If your car needs new tires or other parts, our mechanics will replace all necessary components with top-notch parts called original equipment manufacturer (OEM). OEM parts provide a better fit than aftermarket parts. They are an exact blueprint of the original component, and they'll help your car look and perform at its best.
Contact our dealership today to make an appointment for tire service and maintenance.